Where Concrete Saw cutting and Core Drilling Meets Perfection
Specializing in Concrete Saw Cutting & Core Drilling Solutions
For over 24 years, Siler's has provided expert concrete saw cutting, core drilling, and flatwork solutions to satisfied residential & commercial customers in Seattle, Tacoma, Bellevue, Redmond, and beyond. No job is too complex!
SCHEDULE YOUR FREE estimate
"*" indicates required fields
Why choose us?
Siler's Concrete Cutting is family-owned and operated, and we've been in business since 1999. We're proud to live and work in the areas we serve. We offer:
Testimonials
what our customers are saying
Excellent
5.0
★
★
★
★
★
review us on
Frank Crnich
★★★★★
Larry and his crew are stand up people. Give them your wants they will fill I'm the needs. 35 years in construction. I'd choose them
William White
★★★★★
Called them the day of and they were out here by the end of the day. Did great work and overall very professional.
Adriana Bilderback
★★★★★
Let me just start by saying "committed to excellence" doesn't even do these young men justice! Larry JR's customer service and communication skills are top notch. He's always punctual. In addition I have literally never seen anyone SO ecstatic to go to work! Call them for all of your concrete cutting needs ASAP
Cailin Bilderback
★★★★★
Very professional, amazing work, showed up on time and worked efficiently- will be calling these guys again
Peter Gillon
★★★★★
My experience with SIler's Concrete Cutting was very positive. Their work was high quality and they were professional and communicative throughout the process. They consistently provided me with options, explained their approach, and followed through on what they said they were going to do. I would recommend them to anyone.
Kayla Siler
★★★★★
Jeremiah Judd
★★★★★
Tristan Eldridge
★★★★★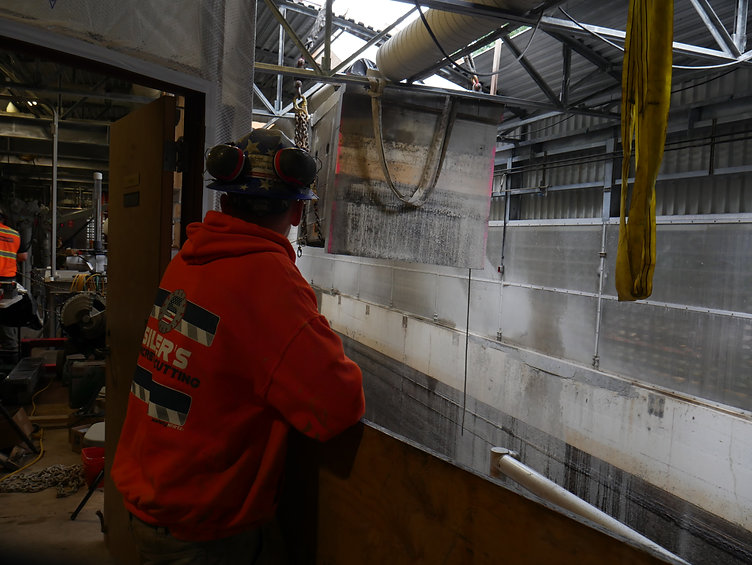 Using Siler's Concrete Cutting was the best decision I made for our company. Larry JR quickly came in, assessed what our job cutting needs were and got straight to work. The cutting was done so efficiently, and quickly that we were able to get back to work on our project promptly. We will be using Siler's Concrete Cutting anytime we have a need. Larry SR & Larry JR took care of us and gave us a fair price for the scope of the job. I highly recommend them for any concrete cutting projects.
– Storee Engelhardt of Natural Creations Pools
Our Services
precision Concrete Saw Cutting Services Tailored to Your Project
concrete Flat sawing
Our flat sawing services provide precise and efficient cutting solutions for various projects, including roadways, driveways, and warehouse slabs. Siler's Concrete Cutting uses a whole arsenal of cutting-edge equipment, including diesel, electric, and hydraulic saws, to ensure optimal results. Our electric and hydraulic saws are specifically designed for areas with limited ventilation, ensuring a safe and reliable alternative to diesel saws where exhaust emissions pose a concern.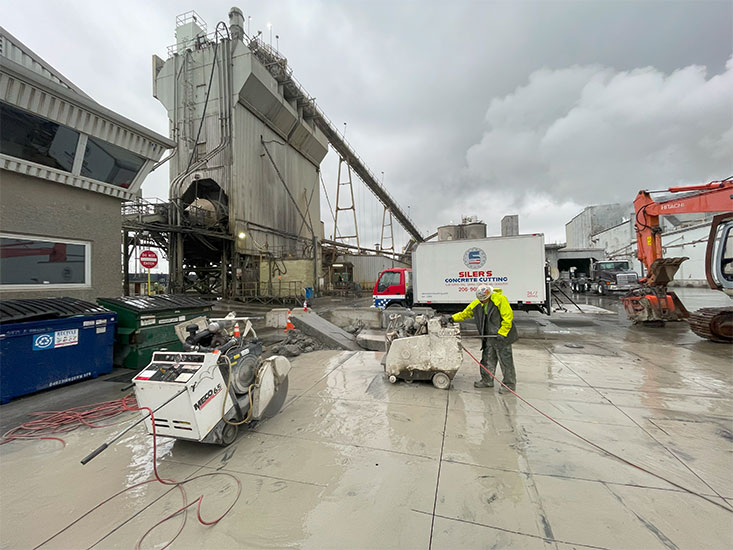 concrete wall sawing
Siler's Concrete Cutting wall sawing services provide precise and versatile cutting solutions for both vertical and horizontal applications in concrete. With our state-of-the-art wall saws, we ensure accurate cuts that can be seamlessly flush with existing slabs or walls. This makes it ideal for creating openings of any size or achieving a clean and professional finish.
concrete core drilling
Our core drilling services offer efficient and precise solutions for creating clean and accurate holes in concrete and asphalt. Whether it's for plumbing, electrical, or other applications, our expert team utilizes advanced core drilling techniques to ensure smooth and reliable results. Trust us to deliver the perfect size and shape for your project every time.
Concrete Flatwork
We offer pourback solutions for construction projects such as fixing sidewalks, curbs, gutters, and ramps that follow ADA rules, plumbing, and electrical trenches. Our services are available across western Washington, including Tacoma, Seattle, Bellevue, and Everett. Our range of finishing options is varied, including broom and decorative finishes as well as colored, stamped, and exposed aggregate.
demolition & removal
Siler's Concrete Cutting demolition and removal services go hand in hand with our saw cutting expertise. We give our customers a hassle-free solution for complete project execution. With our skilled team and specialized equipment, we ensure efficient and timely removal of concrete, asphalt, and other debris. And your project will stay on schedule and within budget. Count on us to provide comprehensive solutions that meet all your demolition and removal needs.